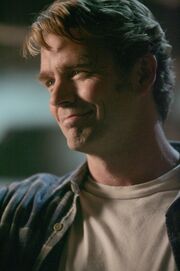 The third episode of Smallville: The Last Family of Krypton.
Differences
Edit
Differences from Smallville
Edit
Dr. Swann, Bridgette, Jonathan, and Martha get to know each other while Clark gets the Crystal of Air.
Bridgette explains the House of El's backstory.
Differences from Smallville: Swann
Edit
Bridgette reveals to the Kents how she got depowered by Gold Kryptonite, mentioning it six seasons before it's revealed.
Characters
Edit
Main Characters
Edit